Get the Most Out of Your Energy Data.
Forecast wells, analyze cash flow, and collaborate across your business on one easy-to-use platform.
Make informed, successful strategic decisions backed by the superior accuracy of our industry-leading forecasting module.
Free up valuable time and concentrate on crucial business operations with the ability to auto-forecast thousands of wells in mere minutes.
Gain flexibility and agility in your models with fully customizable multi-segment autofit declines tailored to your unique needs.
Empower your decision-making process amid uncertainty with robust, data-driven insights from our probabilistic multi-segment type curves based on SPEE guidelines.
Smooth collaboration is at your fingertips with integrated economics featuring ARIES & PHDwin conversion.
Learn More
300MM+
Wells Evaluated in Economic Scenarios
Integrate GHG emissions forecasting, asset economics, and development planning in one place.
Manage your environmental impact effectively by accurately forecasting emissions. Model a single well or roll-up across all your assets.
Take charge of your environmental strategy with specialized features to prioritize, plan, schedule, and track progress toward decarbonization goals.
Align sustainability with profitability by making informed financial decisions about emissions reduction. Quantify multiple scenarios to see which is best for your Net Present Value (NPV).
Benchmark against competitors with access to all publicly available EPA emissions data reported in the United States.
Learn More
Managing a vast landscape of integrations is complex and time-consuming. We're here to take that burden off your shoulders.
Enhance your operational connectivity and expand your capabilities with dependable access and seamless integration to industry-leading cloud, database, and third-party services.
Drive informed decisions and promote optimal outcomes by harnessing the power of real-time data access, sharing, and analysis, making your business agile and responsive to change.
Focus on high-value work that truly drives your business forward, rather than finding, cleaning, and processing data all day.
Learn More
Unify forecasting, type curves, economics, scheduling, and net zero planning in a single robust tool.
Trusted by the industry's best.
"The ComboCurve platform is phenomenal, light years ahead of the competition and the customer support is top tier. ComboCurve has allowed EQT to leverage our scale of being the largest natural gas producer in the U.S. to the best of our abilities in a modern way that legacy software previously did not allow. Within a short timeframe and after rigorous testing, we have fully integrated ComboCurve within EQT and this has allowed us to increase horsepower, collaboration, speed, accuracy and integrated our workflows."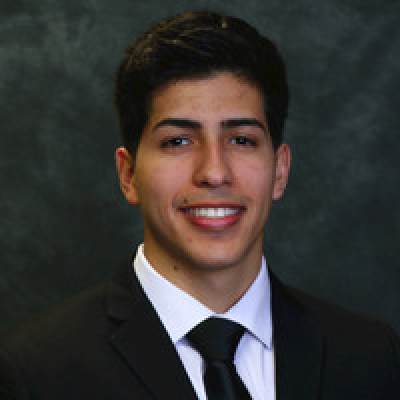 Jose Rodriguez, Reservoir Engineer II At EQT
"The ComboCurve team has been incredibly responsive in addressing any issues and adding new features. The flexible and streamlined platform has helped our team speed up our evaluation process to screen opportunities and develop a quick view of the potential upside (type curve analysis). When we have offered suggestions for improvement, they normally end up in a new release over the next few weeks, which has allowed this tool to improve in value for us as we use it."
Thomas Belsha, Chief Technical Officer of Grenadier
"Simple. Fast. Powerful. ComboCurve has completely changed how fast I can run deals which is a big deal to a small shop. The platform eliminates several redundant entries and adds the flexibility to see multiple economic runs quickly. The interface is intuitive and easy to understand, and with the focus on developing the platform further, new additions just put the cherry on top. ComboCurve has been a dream to work with."
Marshall Hall, Founder Of Mallorn Energy