Stop spending money and time on third-party reserve teams.
Perform world-class resource evaluation 7x faster than any other tool.
Create accurate type curves.
Use economics based on normalized representative wells in minutes.
Integrate data-rich heat maps.
Build economic sensitivities and development plans into actionable dashboards.
Streamline planning and evaluations.
Create consistent processes and iterate at no additional cost as new information becomes available.
Develop accurate producer forecasts with ComboCurve Proximity.
Understand PDP blowdowns for production delivering into your asset – even for nascent wells lacking historical data.
Update forecasts month-over-month based on new production. Create accurate operational plans and budgets.
Quality-check wedge volumes your producers provide. Identify true production forecasts vs. overstated streams.
Efficiently plan midstream assets around sensible producer forecasts. Avoid paying for idle equipment or unused space in your infrastructure.
Create streamlined and consistent planning and evaluation processes.
Book a Demo
Quickly create type curves.
Generate type curves to model production at current or planned assets.
Go beyond traditional type curve modules and forecasting tools with Excel-based models.
Add future production to current volumes. Get a complete view of coming production streams.
Layer drilling programs and adjust well schedules. Make confident decisions with limited data.
Understand single-well economics from the producer's perspective. Successfully interpret midstream pricing dynamics.
Book a Demo
Have more engaging conversations with customers.
Be better prepared to perfectly price projects with data-driven customer insights.
See projects from your prospect's perspective with auto-generated cash flow and cost analytics, sensitivities, and reserve summaries.
Compare customer-provided production runs to your own data set in seconds.
Merge A&D and company projects to run full portfolio valuations on even the largest well datasets.
Upload ComboCurve, Aries, and PHDwin forecasts for more efficient volume planning and more productive conversations.
Book a Demo
Trusted by the industry's best.
"The ComboCurve platform is phenomenal, light years ahead of the competition and the customer support is top tier. ComboCurve has allowed EQT to leverage our scale of being the largest natural gas producer in the U.S. to the best of our abilities in a modern way that legacy software previously did not allow. Within a short timeframe and after rigorous testing, we have fully integrated ComboCurve within EQT and this has allowed us to increase horsepower, collaboration, speed, accuracy and integrated our workflows."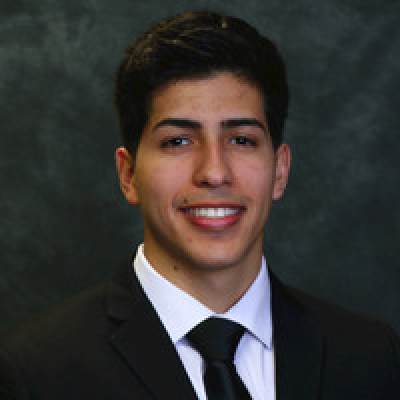 Jose Rodriguez, Reservoir Engineer II At EQT
"The ComboCurve team has been incredibly responsive in addressing any issues and adding new features. The flexible and streamlined platform has helped our team speed up our evaluation process to screen opportunities and develop a quick view of the potential upside (type curve analysis). When we have offered suggestions for improvement, they normally end up in a new release over the next few weeks, which has allowed this tool to improve in value for us as we use it."
Thomas Belsha, Chief Technical Officer of Grenadier
"Simple. Fast. Powerful. ComboCurve has completely changed how fast I can run deals which is a big deal to a small shop. The platform eliminates several redundant entries and adds the flexibility to see multiple economic runs quickly. The interface is intuitive and easy to understand, and with the focus on developing the platform further, new additions just put the cherry on top. ComboCurve has been a dream to work with."
Marshall Hall, Founder Of Mallorn Energy
Partner with a team that has the knowledge and skills your business needs to thrive.
Connect With Our Team